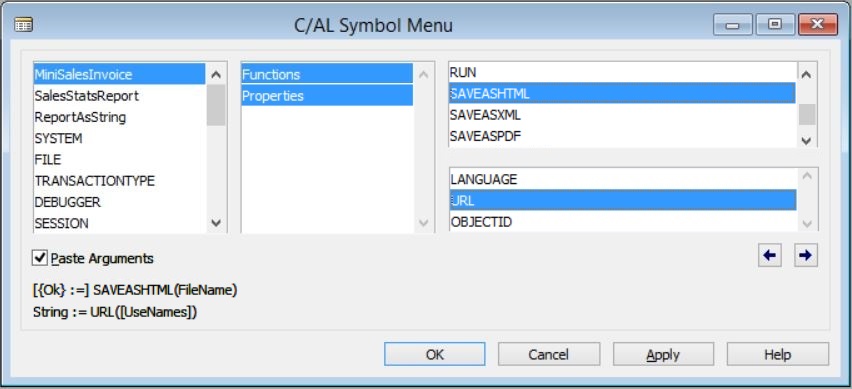 As Mark started to set the pace, I am following up on this with my list of small enhancements that could easily be picked up in the next release. Let's clean up NAV from obsolete remnants. I just call this post #1 even though I am totally unaware how many more will follow.
So here we go: 'Houston' … uhhh … 'Vedbeak' let's get rid of the obsolete report property URL and function SAVEASHTML.
For those who agree, give your vote here.