Typically my blog-o-sphere "radar" has restricted sight – whatever that sight may be – as I hadn't registered the emerge of this one in November 2012. I only stumbled across it as we found out that we're "brother in arms" in the topic of NAV & TFS.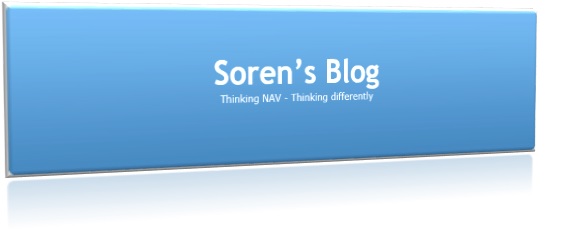 Click on the image to go to Soren's blog.
If you're (getting) into NAV & TFS, be sure to add this to you're RSS feeds list.
Soren and I happen to go back quite some time being both ex-MSFTs. And even though we weren't much in touch in those days, we apparently happen to have developed the same interest.
At this point in time we are more or less discussing how to get this NAV & TFS story out there. To share with you how we benefit from this and hope that you will also be able to do the same. So watch us closely. For sure watch me on the NAV TechDays next week. Unfortunately Soren won't be able to join us there.