At the time that I did write my initial post on the question Should I transform reports on NAV 2009? SP1 was not yet released for the next batch of countries after the first release of SP1 last August, i.e. for Belgium (BE), Norway (NO), Sweden (SE), … So I could not verify what was discussed months ago when I was still at MS: to not transform any of the local and localized reports.
You might recall (or just now read) that in the initial post I mentioned "the huge effort we [… MS …] did put in getting all w1 and local reports transformed". It was really huge! And as such from both a time and cost perspective it was a threat for the release schedule for all remaining countries, including the ones mentioned above. Countries that had been waiting for the RTC for such a long time already.
Unfortunately I was not part of that project anymore so I could not witness what was the outcome of the discussion. Today I had some time left and downloaded the Swedish product DVD and restore the demo database backup and executed a number of local(ized) report from RTC and … indeed most of them had not been transformed.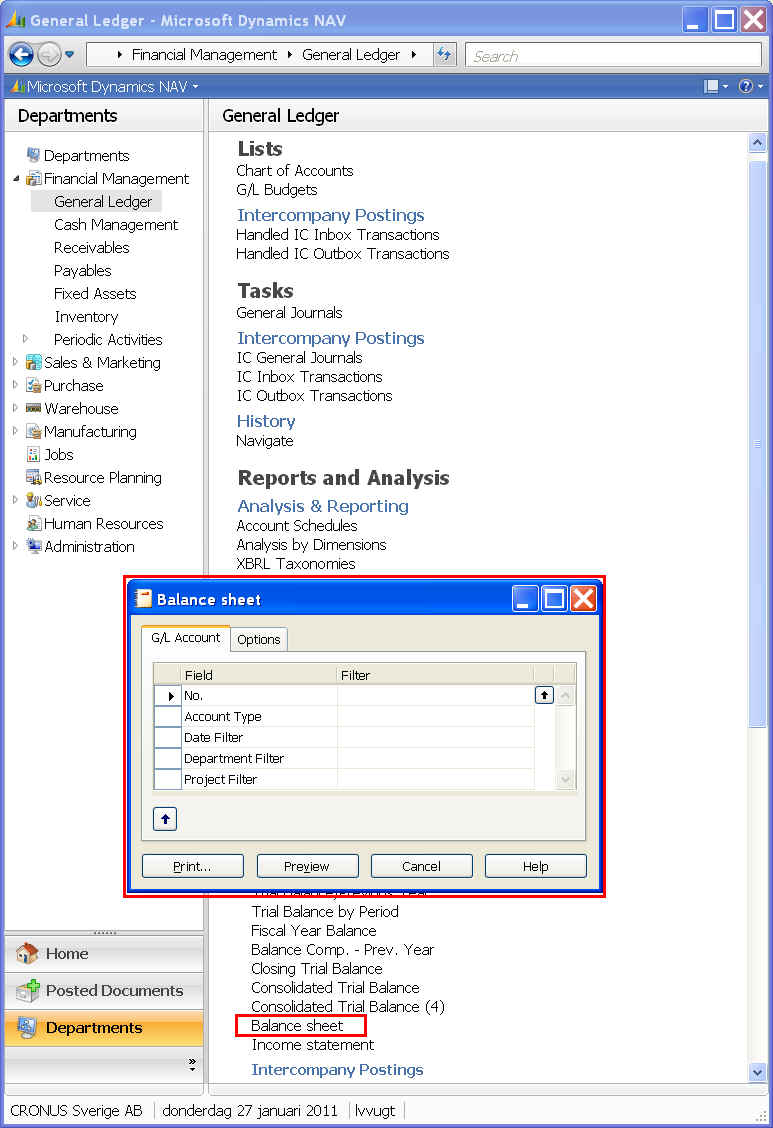 Returning to the initial question (Should I transform reports on NAV2009?) we can add to my pros and cons:
No …
… as MS has also abstained from doing this (for a lot of reports).
Yes …
… for those reports that are executed through report variable calls; they need to be transformed anyway.