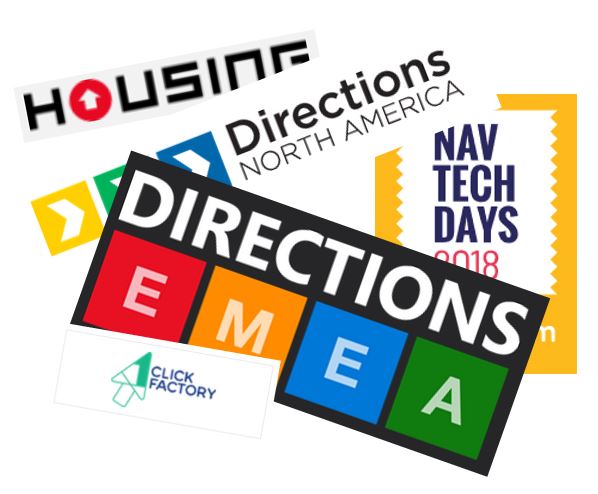 For those of you that have been following me for a reasonable number of years: you might have stumbled across my testimonial. It clearly marked a threshold in my professional carrier, and in hindsight it was worth all the while taking it. And now I am on the verge of adding another 7 years. Next week Thursday, to be precise, when I will be down south in California, when conference season has just taken off. My conference season and a whole new training season too.
May I invite me to join me in my sessions?
Directions NA – September 30,2018 | San Diego, USA — link
Yep, I will be there once again. It's three years already that I attended it last time. Way back in 2015, Orlando, Florida. This time, San Diego, I couldn't let it just pass by. With the great memories of the 2014 conference. With the tremendous changes the NAV world is facing. Not in the least the namechanger, Business Central, and the role automated testing finally is going to play in our daily development practice.
Did you have a look at the program already? Nope, go there and count the number of sessions relating to automated testing. At least five, more than ever before.
Let me seize the change to invite to at least two of them. And yes I'll be the speaker. 😉
NAVUG Summit – October 15, 2018 | Phoenix, USA — link
This is going to be a whole new experience in my professional live. The first time to join this biggest Dynamics end-user event around the world. And it will be in Phoenix. It has been ages ago that this Greyhound bus brought me and my youngest brother out there. Youngsters, criss-crossing the States, off to the Grand Canyon.
The other day someone remarked: this is not your target audience. Hell what, he might be right, but why should I care. It might be, it might be not. I am going to experience it. Going to teach some pre-conference classes . And, o yeah, do one exiting session on the conference itself. If you're working at a Dynamics NAV end-user and haven't registered yet? Go there [url=] and do so. At least have a look at my classes and presentation:
NAV Developer & Support Academy – October 22, 2018 | Ljubljana, Slovenia — link
The 3rd this will be run at Housing.si. For both technical and no-technical Dynamics NAV pros. It's always a pleasure getting out there Me and Rob Gabriels are looking forward to conduct this academy ones again.
Designing Microsoft Dynamics NAV Automated Tests – October 25 | Vilnius, Lithuania — link
A 2days workshop that will cover the same topics as my NAV TechDays workshops. For those that could get a set in Antwerp. And my first time to out to the Baltics. Really looking forward to it.
Directions EMEA – October 29 | The Hague, The Netherlands — link
Near home, but unfortunately not. At least no response to my last proposal, so far.
Dynamics NAV Junior Training – October 29, 2018 | Rolduc Abbey, Kerkrade, The Netherlands — link
You might have noticed that we have been announcing this a couple of times before. And even though there was a big interest from various partners and end-user companies, our initiative suffered from the tight labor market. Big interest, too low a number of attendees. But finally some things got moving, and now it's really going to take off. A 5 weeks course spread over three month, to get both functional and technical Dynamics NAV newbies up and running.
And yes, it's held in the Netherlands, but it's open to anyone around the world. Kerkrade is almost as south as you can get in this country. Next to Aachen and Maastricht, and just stone's throw away from Luik/Liège.
Still seats available for both the technical and functional track.
What's New Dynamics 365 Business Central – November 8, 2018 | Ljubljana, Slovenia — link
Being going out to Slovenia for almost 4 years now, a big number of Dynamics NAV pros joined the various courses and workshops I have been performing at Housing in those years. Please be invited to this event. An informal gathering – a reunion 😉 – with good food and good news.
NAV TechDays – November 22, 2018 | Antwerp, Belgium — link
It might the last one called NAV TechDays, but probably always remain the-best-you-can-get conference on technical matters regarding Dynamics NAV and D365 BC. Long sessions, relevant subjects, and some great speakers. No, no, no, not me, Surely not this year at the conference, but, hack, yeah, automated testing workshops. You need yourself get starting on this: