Naggy me again. [8-|]
Today I am working on the registration of a new add-on module. So I need to set the End User List Price. First time ever, for me. Never to old to learn. As a comment on the "Microsoft Dynamics® NAV Add-On Module Request Form" says:
To calculate the base currency, please locate the pricing multiplier on your local Dynamics NAV pricelist …
Let's not disturb my colleagues and see if I can get around on the Internet. OK, where to go first? Of course: PartnerSource. After entering my Live ID and choosing the right company (yes, I am listed for 3 different "companies"), I populate the search box with the string "Dynamics NAV pricelist" and press enter resulting in a list of results that seem to make sense. I click on the third result link saying:
Notice of Licensing and Pricing Changes to Microsoft Dynamics NAV
Opening this page …

… and simultaneously popping up an alert:

Yasseah, I am asked again to give feedback. Don't let this chance slip away, dude! Clicking Yes I am wondering whether or not a survey will start, because many times before it halted somewhere. But no need to fear question 1 opens up for me which I willingly answer: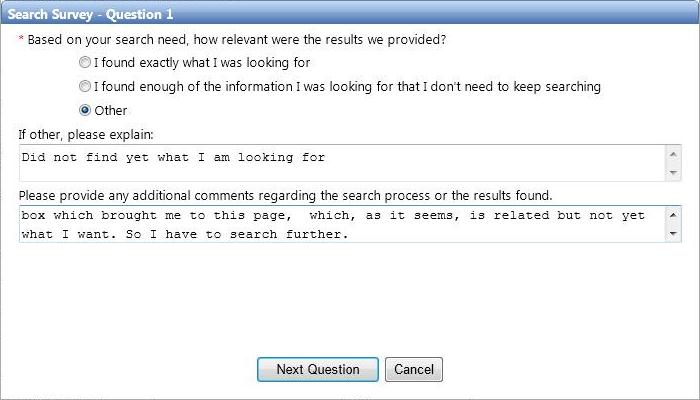 Being fearless right now I click Next Question: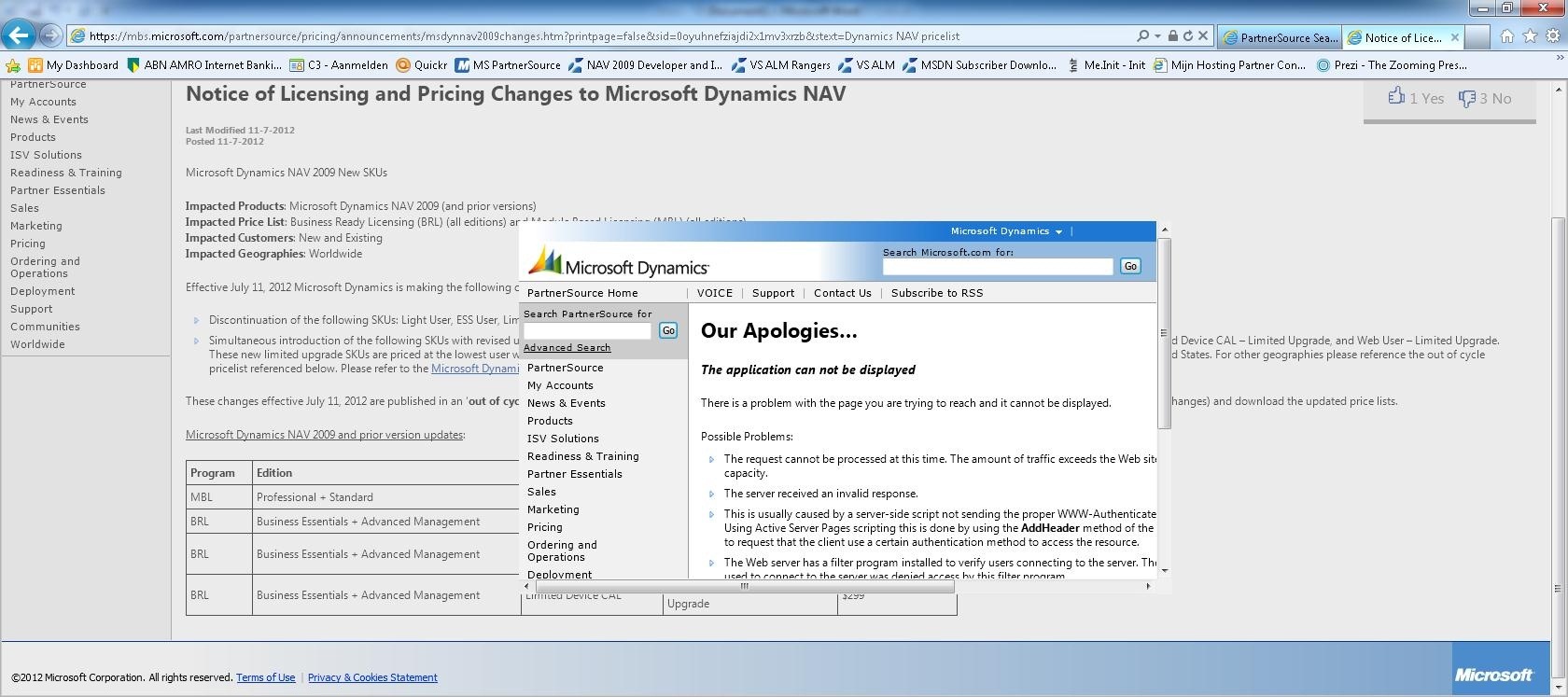 Ouch, once again my prejudice has been met: many times the PartnerSource surveys die somewhere on the run. And no way to get rid of the this screen, but close the internet browser. [:(]
Why is MS asking me to help improve PartnerSource/CustomerSource if I cannot complete a survey?