… or should I regard it as an early Xmas 2017 present? [8-|]
Any how, I am grateful! And seeing the number of votes on my connect entry, I am certainly not the only one. So thanx on behalf of all of the voters (if I may).
You might wonder what's this all about. However, you might also recall the post I did just before Xmas last year: Hey Mr. Microsoft, My Documentation Trigger is not an Xmas Tree.
Well, apparently this has been fixed in the newest cummulative update for NAV 2016: Cumulative Update 12 for Microsoft Dynamics NAV 2016 (Build 47042). Good reason for me down load and test.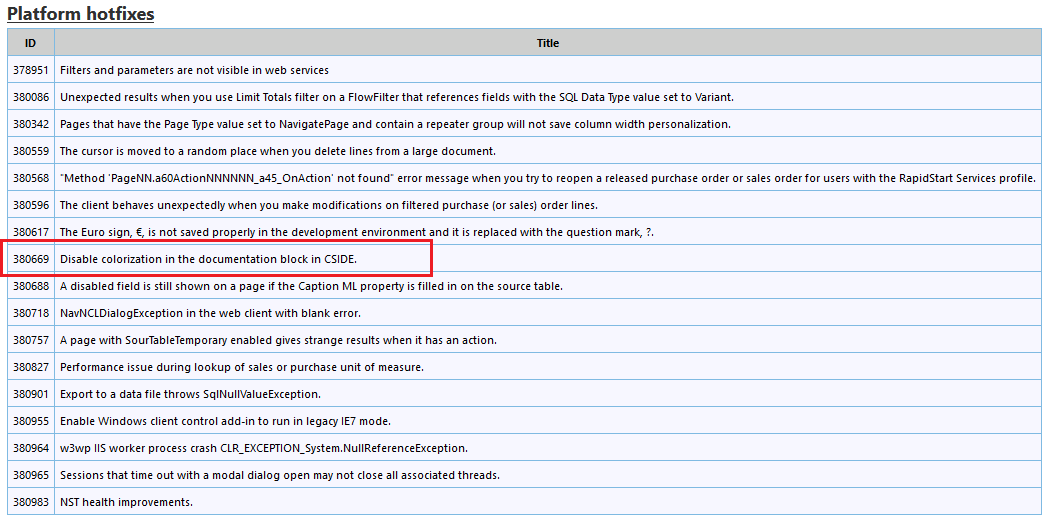 Big thanx to Natalie Karolak for notifying me on this.[{][B]